Dawn Larson- President
Dawn Larson, who is the Economic Development Specialist for the City of Fort Dodge, joined the LifeWorks Community Services Board of Directors in July 2016. She keeps herself busy with many additional involvements. She serves on the ICCC Foundation Board, serves on the Fort Dodge Fine Arts Association Board, is a member of Daybreak Rotary, is a Greater Fort Dodge Growth Alliance Ambassador, and is the 2016-2017 President for the Mid Iowa Growth Partnership. She was the President of her Rotary club for the 2015-2016 term. Dawn has a Bachelor of Arts degree from Buena Vista University in Organizational Leadership. She is originally from Fort Dodge and has one daughter, Lauren.
"I value the opportunities that LifeWorks provides to people with disabilities; opportunities for them to grow and remain independent." 

Nick Cochrane- Vice President
Nick Cochrane is a Fort Dodge native, now making his home here with his wife Heather and their two children. He is an Attorney with Johnson, Kramer, Mulholland, Cochrane & Cochrane, P.L.C. In addition to being on LifeWorks' Board, he is also the President of the Fort Dodge Tennis Club, the Board of Trustees Chair at First United Methodist Church, and a Board member for the development corporation of Greater Fort Dodge. He earned his BA at Central College, and his JD from the University of Iowa College of Law.
"I value the fact that LifeWorks fills a void in the community and provides an important service not only to the people it serves but to the community as a whole." Nick previously served two three-year terms on LifeWorks' Board, before having to rotate off. LifeWorks is pleased he is back!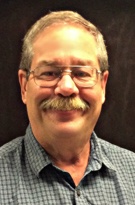 Bob Courtney- Secretary/Treasurer
Bob Courtney is in sales at CarpetWorld-Flooring America, a member of the Fort Dodge Noon Sertoma club, married to Barb Courtney, the father of four adult children, and a LifeWorks Community Services Board member. He earned his BA degree from Wayne State College in Wayne Nebraska.
When asked what he values about LifeWorks, Bob said "that LifeWorks helps people who need help."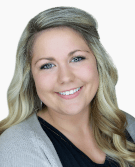 MaKenzie Hawley- Board Member
MaKenzie's hometown is Fort Dodge, and attended St. Edmond Catholic School and Iowa Central Community College.  She now works for Iowa Central Community College as a Work-Based Learning Specialist/Iowa Vocational Rehabilitation Intermediary.  She enjoys her work, helping individuals as they transition away from high school.  Serving in a number of districts around Fort Dodge, she is a person on the go.
"LifeWorks provides great opportunities for individuals with barriers," is what MaKenzie said about the organization.

Cari Hepperle- Board Member
Fort Dodge native Cari Hepperle is a woman of many talents. She is not only an Occupational Therapist, but is also the principal oboe with the Fort Dodge Symphony and a member of the Karl King Band! She received her undergraduate degree in Occupational Therapy at Eastern Kentucky University, and is currently working towards a master's degree in Early Childhood Special Education. She and Rob Hepperle have two children, Keaton and Madison.
What does Cari value about LifeWorks? "The mission and commitment providing a range of community services to maximize achievement for individuals with disabilities." LifeWorks values the work she does for the benefit of children with disabilities as well.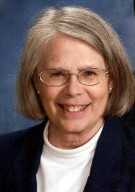 Charlene Kelley- Board Member
Charlene has a heart for people. This is evidenced by her work as a Substitute Teacher in the Southeast Valley School District, in Christian education for Dayton's United Methodist Church, as a Special Olympics Coach, a LifeWorks Charitable Foundation Board member, and now as a member of the LifeWorks Community Services Board as well. Char was raised in the Dayton Iowa area and has her BS from the University of Northern Iowa.
When asked what she values about LifeWorks, she said, "Services provided to the entire community."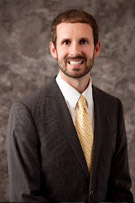 Dr. Cody Olson- Board Member
What does Dr. Cody Olson do when he is not at Northpark Family Dentistry? One might find him attending ICCC's dental hygiene advisory board, participating on the Board of St. Mary's School, leading Humboldt County Public Health Board meetings, spending time with his wife Marta, or playing with his two boys. This University of Iowa graduate is from Humboldt, and currently makes his home there as well.
He appreciates that LifeWorks helps "those in our community that are often underserved to achieve their full potential."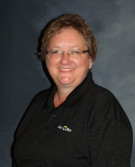 Julie Roethler- Board Member
What keeps Julie Roethler busy?  It could be her job as a Universal Banker at Availa Bank.  It could be her husband Brian.  It could be their three children, Emily, Amy and Philip, or their four grandkids, or her very large extended family as well.  Perhaps it might even be her involvement with Sacred Heart Church in Livermore.  What we also know is that she's gotten busier because she is a member of the LifeWorks Community Services Board of Directors. 
When asked what she values about LifeWorks, Julie stated, "I love all the activities they have to keep everyone busy and leading a happy life."