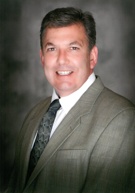 Dr. Matthew Maggio- President
Dr. Maggio is a dentist by trade, practicing in Fort Dodge. He has numerous other involvements presently. He is a Trustee for the Iowa Dental Association, a member and Past President of the Fort Dodge Noon Rotary Club, a Board member and organizer of the Iowa Central Community College Dental Hygiene Program, on the Fort Dodge Park Foundation Board, and a member and Past President of the Fort Dodge District Dental Society. He earned his BS in Biology at Grinnell College in Grinnell Iowa, and spent his junior year at the University of St. Andrews in Scotland as a first year medical student. He graduated from the University of Iowa College of Dentistry as a Doctor of Dental Surgery (DDS).
 
He and his wife Laura have three children, Sam, Jack and Kate.
 
When asked what he values about LifeWorks, Dr. Maggio stated "The ability to guide and promote special-needs individuals of all ages. LifeWorks has positioned itself to be flexible in responding to ever-changing rules, regulations, definitions and practices as issued by Federal, State and local governments and funding agencies."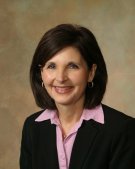 Deb Shriver- Vice President
Deb Shriver joined the Board of Directors in July 2013. She is the Chief Nurse Executive at Trinity Regional Medical Center, and adds healthcare expertise to the Board.
 
"When asked what she valued about LifeWorks, Deb replied, "Learning more about all the services provided by LifeWorks in the various settings, vocational, residential, community and use of community resources. The fact that LifeWorks provides opportunities for persons with disabilities to grow and achieve independence in the less restrictive setting, both in work and in daily living."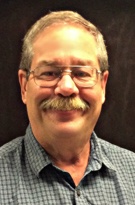 Bob Courtney- Secretary/Treasurer
Bob Courtney is in sales at CarpetWorld-Flooring America, a member of the Fort Dodge Noon Sertoma club, married to Barb Courtney, the father of four adult children, and a LifeWorks Community Services Board member. He earned his BA degree from Wayne State College in Wayne Nebraska.
 
When asked what he values about LifeWorks, Bob said "that LifeWorks helps people who need help."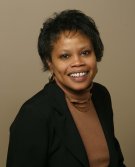 Pamela Kay- Board Member
Though born and raised in Council Bluffs, Pamela has spent the last 25 years in Fort Dodge. She is the Business Office Manager at the Blanden Art Museum. Pamela was the Membership Development Coordinator/Volunteer Coordinator at the Blanden, completed the Webster County Citizen's Academy in 2013, and gave prior service on the City of Fort Dodge's Equal Employment Opportunity Committee. She joined LifeWorks' Board of Directors in 2014. 
 
When asked what she values about LifeWorks, Pamela said, "LifeWorks can give a sense of purpose to all who come through their doors."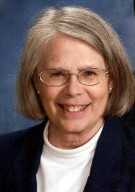 Charlene Kelley- Board Member
Charlene has a heart for people. This is evidenced by her work as a Substitute Teacher in the Southeast Valley School District, in Christian education for Dayton's United Methodist Church, as a Special Olympics Coach, a LifeWorks Charitable Foundation Board member, and now as a member of the LifeWorks Community Services Board as well. Char was raised in the Dayton Iowa area and has her BS from the University of Northern Iowa.
When asked what she values about LifeWorks, she said, "Services provided to the entire community."

Dawn Larson- Board Member
Dawn Larson, who is the Economic Development Specialist for the City of Fort Dodge, joined the LifeWorks Community Services Board of Directors in July 2016. She keeps herself busy with many additional involvements. She serves on the ICCC Foundation Board, serves on the Fort Dodge Fine Arts Association Board, is a member of Daybreak Rotary, is a Greater Fort Dodge Growth Alliance Ambassador, and is the 2016-2017 President for the Mid Iowa Growth Partnership. She was the President of her Rotary club for the 2015-2016 term. Dawn has a Bachelor of Arts degree from Buena Vista University in Organizational Leadership. She is originally from Fort Dodge and has one daughter, Lauren.
 
"I value the opportunities that LifeWorks provides to people with disabilities; opportunities for them to grow and remain independent."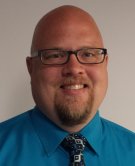 Todd McCubbin- Board Member
A Fort Dodge native, Todd is a business owner in Fort Dodge. He has many other involvements, which include being a President and current Board member of the Christ Lutheran Church Council, representing his business as a Growth Alliance Board member, and is an active member of the Growth Alliance's Legislative Committee. He has an AA from Iowa Central, a BA in Psychology from Buena Vista, and an MS in Counseling from Capella University.

What did Todd say when asked what he values about LifeWorks? "LifeWorks provides an invaluable service to the people that use its services, making them an essential part of our community. I am honored to be part of this amazing organization." 

"I value the services and opportunities given to individuals with disabilities."

Mel Schroeder- Board Member
Mel Schroeder has a variety of experiences that provide a foundation for his Board service. He retired from Iowa Central Community College after working there 34 ½ years, with the last 12 as Vice President of Instruction. Mel is a Rotarian, a Past President of the Fort Dodge Area Chamber of Commerce, Treasurer and Board member for the Brushy Creek Area Honor Flight, and a member of the St. Olaf Lutheran Church Foundation. Mel received his BA from the University of Northern Iowa, his MA from Colorado State College (now the University of Northern Colorado), and has additional education from Iowa State University in Educational Administration. He and his wife Jo have two adult sons, one in Nashville and one in Fort Dodge.

"I value the services and opportunities given to individuals with disabilities."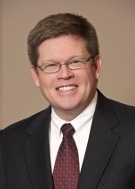 Brennan Vaverek- Board Member
Hailing from San Marcos, Texas, Brennan Vaverek is a Vice President-Senior Loan Officer with Bank Iowa. He received his BA from Texas State University, and now works in Humboldt. In addition to being on the LifeWorks Board, he is on the Boards for the Grotto of the Redemption and for St. Mary's School. He was named as President for the West Fork Services Board of Directors in 2016. Brennan is also a member of the Knights of Columbus and the Lion's Club.
"LifeWorks expansion into the Humboldt market provided much needed services to individuals with disabilities in the area, and jobs in the local economy. I am grateful."