Nick Cochrane- President
Nick Cochrane is a Fort Dodge native, now making his home here with his wife Heather and their two children. He is an Attorney with Johnson, Kramer, Mulholland, Cochrane & Cochrane, P.L.C. In addition to being on LifeWorks' Board, he is also the President of the Fort Dodge Tennis Club, the Board of Trustees Chair at First United Methodist Church, and a Board member for the development corporation of Greater Fort Dodge. He earned his BA at Central College, and his JD from the University of Iowa College of Law.
"I value the fact that LifeWorks fills a void in the community and provides an important service not only to the people it serves but to the community as a whole." Nick previously served two three-year terms on LifeWorks' Board, before having to rotate off. LifeWorks is pleased he is back!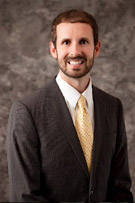 Dr. Cody Olson- Vice President
What does Dr. Cody Olson do when he is not at Northpark Family Dentistry? One might find him attending ICCC's dental hygiene advisory board, participating on the Board of St. Mary's School, leading Humboldt County Public Health Board meetings, spending time with his wife Marta, or playing with his two boys. This University of Iowa graduate is from Humboldt, and currently makes his home there as well.
He appreciates that LifeWorks helps "those in our community that are often underserved to achieve their full potential."

Bev Davis—Secretary/Treasurer
Bev served on the LifeWorks Charitable Foundation Board of Directors starting in 2018, and started her term on the LifeWorks Community Services Board of Directors in 2021. Bev is presently retired. Before retirement Bev worked at the Webster County Treasurer's Office and at Friendship Haven. She is a past member of the Lioness Club, Fort Dodge Toastmasters International, and PICA volunteer.
She has been a true advocate for individuals with disabilities, the LifeWorks Charitable Foundation, and now LifeWorks Community Services.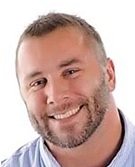 Todd Anderson- Board Member
As a former Iowa Central and Mental Health First Aid Instructor, Todd has knowledge and skills that he's willing to share as a member of the LifeWorks Board. He is also community-minded as evidenced by his job as the External Relations Coordinator at CJ Bio America. He is a member of Fort Dodge Noon and Noon Kiwanis clubs and is involved with the Iowa Farm Bureau of Webster County. If that wasn't enough, Todd also keeps busy with his wife Tricia have five children.  He is from Mankato Minnesota and has a Master's Degree in Literature from Minnesota State University, Mankato.
In response to what Todd values about LifeWorks he responded, "Its dedication to ensuring opportunities for independence and empowerment exist in the community for those with a disability. Having a son on the autism spectrum, I hope he one day has the support of a similar organization so he can experience a greater degree of independence in spite of stigma and other barriers that historically have precluded those similar to him from a right to a full life."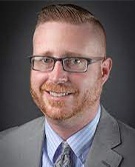 Jeremiah Condon– Board Member
About LifeWorks, Jeremiah said, "It's a great program that helps the community grow. It is also a happy environment that spreads happiness!" Who would not want to be on the Board of Directors of an organization like that?
Jeremiah is a Fort Dodge native. He graduated from St. Edmond Catholic School. He attended Iowa Central Community College and has a Bachelor in Business from Buena Vista University. He is a Realtor/Associate Broker with Kesterson Realty. Jeremiah is also on the Fort Dodge Board of Realtors. When he is not working, Jeremiah spends time with his wife Jenny and their four children.

Christine Frideres– Board Member
Chris returned to LifeWorks Community Services' Board of Directors in 2023. She had been on the Board from 2009 to 2015, and we are glad to have her back! Chris brings with her a wealth of financial knowledge, as well as experience as a past Board member. Chris said, "I am honored to be able to serve on the Board of LifeWorks and help individuals with special needs. I enjoy meeting new people and learning. LifeWorks gives me this opportunity."
Chris is a Certified Public Accountant and co-owner of Cornwell, Frideres, Maher, and Associates P.L.C. She is a member of the AICPA, the Iowa Society of CPAs, the UnityPoint Health Fort Dodge Board of Directors, Fort Dodge Noon Rotary Club, and Holy Trinity Parish.

Cari Hepperle- Board Member
Fort Dodge native Cari Hepperle is a woman of many talents. She is not only an Occupational Therapist, but is also the principal oboe with the Fort Dodge Symphony and a member of the Karl King Band! She received her undergraduate degree in Occupational Therapy at Eastern Kentucky University, and is currently working towards a master's degree in Early Childhood Special Education. She and Rob Hepperle have two children, Keaton and Madison.
What does Cari value about LifeWorks? "The mission and commitment providing a range of community services to maximize achievement for individuals with disabilities." LifeWorks values the work she does for the benefit of children with disabilities as well.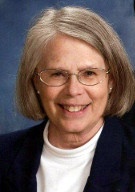 Charlene Kelley- Board Member
Charlene has a heart for people. This is evidenced by her work as a Substitute Teacher in the Southeast Valley School District, in Christian education for Dayton's United Methodist Church, as a Special Olympics Coach, a LifeWorks Charitable Foundation Board member, and now as a member of the LifeWorks Community Services Board as well. Char was raised in the Dayton Iowa area and has her BS from the University of Northern Iowa.
When asked what she values about LifeWorks, she said, "Services provided to the entire community."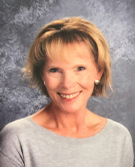 Mary Kenny- Board Member
Mary likes to be kept busy! She is a member of the Fort Dodge Noon Rotary Club and also volunteers with PICA. When the opportunity to join the LifeWorks Board of Directors and contribute, she was glad to be asked. Mary retired from the Fort Dodge Community School District as a Transition Coordinator. She graduated from Buena Vista University and studied management and entrepreneurship. She is married with five grown children.
"It is important to me to be associated with an agency that's mission is to help those individuals with barriers have greater independence and opportunities in the community."